Posts for tag: clear aligners
By Bohle Family Dentistry
February 18, 2019
Wearing orthodontic braces brings challenges to daily life. During treatment a patient will need to avoid certain foods and habits, take more time to brush and floss properly, and may endure occasional discomfort. But the effect of metal braces on appearance can be especially difficult, especially for peer-conscious teens.
Clear aligners, though, offer an alternative to braces that could make some of these challenges easier, particularly with your appearance. Aligners are clear plastic trays that fit over the teeth to move them. They can be removed by the wearer for easier brushing and flossing or for special occasions. Best of all, they're much less noticeable than metal braces.
Clear aligners were developed thanks to advances in digital technology. An orthodontist uses a computer application incorporating the data from photographs, x-rays or CT scans of a patient's teeth and jaws to produce a series of clear plastic trays. The patient then wears each tray for about two weeks before changing to the next tray in the sequence.
The trays apply pressure much like metal braces to gradually move teeth to the desired position on the jaw. Each tray is slightly smaller in size than the previous tray in the sequence, so that the progression of tooth movement continues with each succeeding tray. The treatment time is about the same as with conventional braces.
This new orthodontic tool works well for many common bite problems, but until recently they've been limited in scope. But new designs in trays and attachments called buttons added to teeth to provide more leverage have greatly increased their use for more complex bite issues.
Clear aligners also have one other disadvantage, ironically due to one of their principal benefits, removability. Although they can be taken out, they must be worn consistently to achieve results. Some younger patients may not have the maturity level and discipline to responsibly wear their aligners as they should.
That's one issue you'll need to discuss with your orthodontist if you're considering clear aligners for your teen. But if they can maintain wearing consistency, and they have a bite problem that can be corrected with aligners, both you and your teen may find this choice more agreeable and attractive than braces.
If you would like more information on clear aligners, please contact us or schedule an appointment for a consultation. You can also learn more about this topic by reading the Dear Doctor magazine article "Clear Aligners for Teens."
By Dr. Charles Bohle
September 23, 2014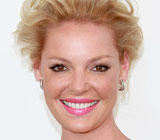 Many adults these days are opting for clear aligners to correct orthodontic problems that have long bothered them. Katherine Heigl is a perfect example. She had one tooth that was out of alignment, and wanted to have it fixed before her wedding day.
"I got them [clear aligners] because of this wonky tooth," Heigl told In Style magazine not long ago. "It's awesome because every two weeks you switch to a new retainer. Pretty much the perfect way to describe Invisalign is Netflix for your teeth."
That's actually a pretty good way to describe this highly user-friendly form of orthodontic treatment. Clear aligners are transparent, plastic oral appliances that are changed every two weeks so that your teeth can be moved a little bit at a time, according to a carefully staged sequence. Though they cover your teeth completely, clear aligners are barely noticeable.
In fact, when Heigl excused herself before taking out her aligners to eat, her In Style interviewer said, "Who knew you wore them? I guess that's the point of Invisalign."
Being able to remove the aligners for eating and, more importantly, teeth-cleaning, is another major advantage of this method of straightening teeth. Successful orthodontic treatment for adults depends on good periodontal health ("peri" – around; "odont" – tooth), and the best way to keep your gums and the underlying bone that supports your teeth healthy is to keep up an effective daily oral hygiene routine.
Clear aligners have been improved in recent years to correct more complicated malocclusions ("mal" – bad; "occlusion" – bite) than previously; they can even work well for teenagers. But there are still some cases that call for traditional braces. We would be happy to explore all the different options for orthodontic treatment with you, whether you have crowded teeth, an overbite or underbite, or just one "wonky tooth."
If you would like more information about clear aligners, please contact us or schedule an appointment for a consultation. You can also learn more about clear aligners in general by reading the Dear Doctor magazine article "Clear Aligners For Teenagers." Dear Doctor also has more on "Wedding Day Smiles."
By Dr. Charles Bohlel, Bohle Family Dentistry
January 14, 2014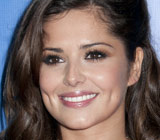 What if you had orthodontic treatments to enhance your smile — and nobody knew about it until it was all done?
That (almost) happened to British singer, cover girl and television personality Cheryl Cole. Since her big break in 2002, on the British reality show Popstars: The Rivals, Cole has had a successful music career, taken turns judging both the British and American versions of The X Factor, and graced the covers of fashion magazines like Elle and Harpers Bazaar.
And somewhere along the way, Cole wore an orthodontic appliance. It very nearly went undetected… until a colleague spilled the beans. That's when Cole was forced to divulge her secret: For a period of time, she had been wearing clear aligners on her teeth. Until her frenemy's revelation, only a few people knew — but when you compare the before-and-after pictures, the difference in her smile is clear.
So what exactly are clear aligners? Essentially, they consist of a series of thin plastic trays that are worn over the teeth for 22 hours each day. The trays are custom-made from a computerized model of an individual's mouth. Each tray is designed to move the teeth a small amount, and each is worn for two weeks before moving on to the next in the series. When the whole series is complete, the teeth will have shifted into their new (and better aligned) positions.
Besides being virtually unnoticeable, aligners are easy to remove. This makes it easy to keep the teeth clean — and can come in handy for important occasions (like cover-photo shoots and acceptance speeches). But don't remove them too frequently, or they won't work as planned. If that's a possibility (with teens, for example), aligners are available with "compliance indicators" to ensure they're being worn as often as they should be. They can also be made with special tabs to hold a place for teeth that haven't fully erupted (come in) yet — another feature that's handy for teens.
So if you need orthodontic work but prefer to stay "under the radar," ask us whether clear aligners could be right for you. Cheryl Cole did… and the results gave her something more to smile about.
If you would like more information on clear aligners, please contact us or schedule an appointment for a consultation. You can learn more about this topic in the Dear Doctor magazine articles "Clear Orthodontic Aligners" and "Clear Aligners for Teenagers."