Posts for: August, 2017
By Bohle Family Dentistry
August 23, 2017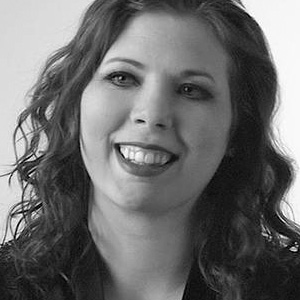 With college, a full-time job and an upcoming wedding to plan, Brooke Vitense had the hectic life of an average young woman in her twenties. But a chance discovery one morning would completely upend her normal life.
That morning Brook noticed white spots on the underside of her tongue while brushing her teeth. Not long after, she pointed out the spots to her dentist during her regular dental checkup. He recommended having the spots biopsied, just to be safe. She needed a wisdom tooth removed, so she scheduled the biopsy with her oral surgeon to coincide with the tooth extraction.
She soon forgot about the biopsy — until her dentist contacted her about the results. The lesions were pre-cancerous: he recommended she have them and a portion of her tongue removed surgically as soon as possible.
She underwent the procedure, but that wasn't the end of her ordeal. The follow-up pathology report indicated cancerous cells in the tissue excised during the procedure. To ensure elimination of any remaining cancerous cells they would need to remove more of her tongue as well as the lymph nodes from her neck.
Brooke survived her cancer experience and has since resumed her life. Her story, though, highlights some important facts about oral cancer.
Oral cancer is life-threatening. Although cases of oral cancer are rarer than other types of malignancies, the survival rate is low (50%). This is because lesions or other abnormalities are often dismissed as simple sores. Like any cancer, the earlier it's detected and treated, the better the chances for survival.
Anyone of any age can develop oral cancer. While most cases occur in older adults, young and otherwise healthy people like Brooke are not immune. It's important for everyone to make healthy lifestyle choices (good oral hygiene and nutrition, moderate alcohol use and avoidance of tobacco) and see a dentist whenever you see an abnormal sore or spot in your mouth.
Regular dental checkups are crucial for early detection. Had Brooke not seen her dentist soon after discovering the spots on her tongue, her survivability could have been drastically lower. Regular dental visits (and cancer screenings if you're at high risk) could mean all the difference in the world.
If you would like more information on the signs and treatment of oral cancer, please contact us or schedule an appointment for a consultation. You can watch Brooke's interview by visiting How a Routine Dental Visit Saved My Life
By Bohle Family Dentistry
August 08, 2017
During his former career as a professional footballer (that's a soccer star to U.S. sports fans) David Beckham was known for his skill at "bending" a soccer ball. His ability to make the ball curve in mid-flight — to avoid a defender or score a goal — led scores of kids to try to "bend it like Beckham." But just recently, while enjoying a vacation in Canada with his family, "Becks" tried snowboarding for the first time — and in the process, broke one of his front teeth.
Some fans worried that the missing tooth could be a "red card" for Beckham's current modeling career… but fortunately, he headed straight to the dental office as soon as he arrived back in England. Exactly what kind of treatment is needed for a broken tooth? It all depends where the break is and how badly the tooth is damaged.
For a minor crack or chip, cosmetic bonding may offer a quick and effective solution. In this procedure, a composite resin, in a color custom-made to match the tooth, is applied in liquid form and cured (hardened) with a special light. Several layers of bonding material can be applied to re-construct a larger area of missing tooth, and chips that have been saved can sometimes be reattached as well.
When more tooth structure is missing, dental veneers may be the preferred restorative option. Veneers are wafer-thin shells that are bonded to the front surface of the teeth. They can not only correct small chips or cracks, but can also improve the color, spacing, and shape of your teeth.
But if the damage exposes the soft inner pulp of the tooth, root canal treatment will be needed to save the tooth. In this procedure, the inflamed or infected pulp tissue is removed and the tooth sealed against re-infection; if a root canal is not done when needed, the tooth will have an increased risk for extraction in the future. Following a root canal, a tooth is often restored with a crown (cap), which can look good and function well for many years.
Sometimes, a tooth may be knocked completely out of its socket; or, a severely damaged tooth may need to be extracted (removed). In either situation, the best option for restoration is a dental implant. Here, a tiny screw-like device made of titanium metal is inserted into the jaw bone in a minor surgical procedure. Over time, it fuses with the living bone to form a solid anchorage. A lifelike crown is attached, which provides aesthetic appeal and full function for the replacement tooth.
So how's Beckham holding up? According to sources, "David is a trooper and didn't make a fuss. He took it all in his stride." Maybe next time he hits the slopes, he'll heed the advice of dental experts and wear a custom-made mouthguard…
If you have questions about restoring damaged teeth, please contact our office to schedule a consultation. You can read more in the Dear Doctor magazine articles "Trauma and Nerve Damage to Teeth" and "Children's Dental Concerns and Injuries."